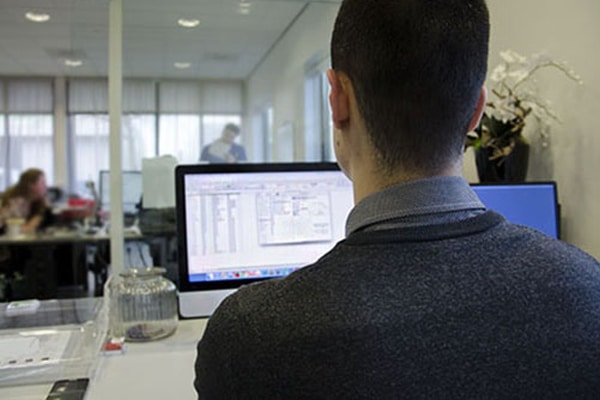 Step 1
1. Quote request and agreement
Every IT and AV solution requires a different approach. TRG is therefore set up in a way which enables us to provide every customer (including you!) with the best possible solution, thanks to our people, products and services. We're always ready to help and look forward to hearing any request you might have. We leave nothing to chance and always look into the background of the customer's request. By accurately gauging what a customer needs, we can propose a perfectly tailored solution. Our specialists are happy to exchange ideas with you, and offer honest and sound advice. How are we able to do this? TRG is not affiliated with any suppliers or other parties, so you can expect advice based purely on our own, independent experience. You can request a quote through our website, by email or by phone. Our account managers will always phone you to discuss your request. During office hours, you will receive a tailor-made quote in your mailbox within four hours! Always a tailor-made solution. It makes life easy for all of us.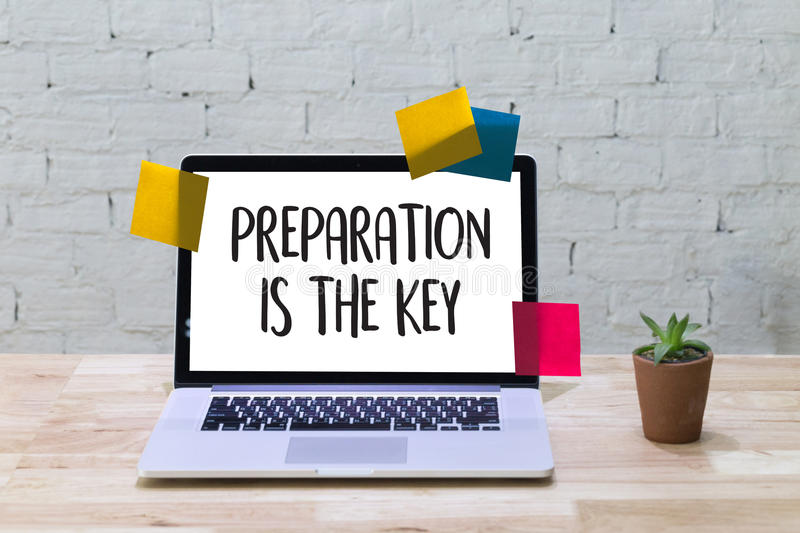 Step 2
2. Work preparation
The work in the back office is an essential component of our outstanding overall service. Orders are carefully collected, tested, prepared and packed by the professionals at TGR. As you would expect, our equipment is supplied with the accompanying software in the language of your choice and assembled with the correct peripherals. We supply plug-and-play systems; features and content, such as videos, presentations, apps or other files, are loaded and checked with the customer's approval, so you don't have to worry about this work. TRG continuously invests in state-of-the-art technology and offers flexible options that meet the demands of a permanently changing market. We're constantly innovating by introducing new services and products. Rely on our comprehensive service that covers every detail.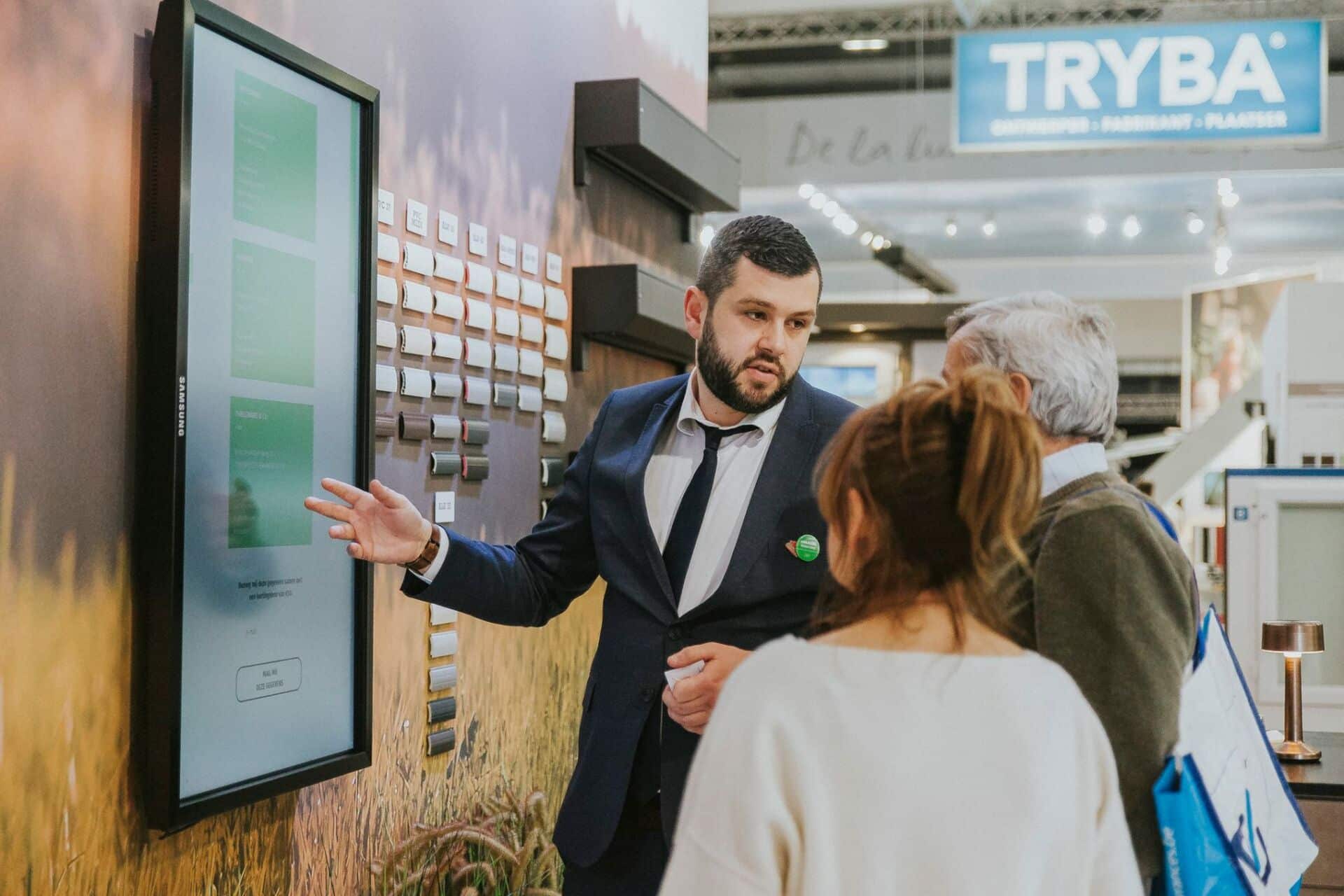 Step 3
3. Delivery, installation & support
You can rent from us flexibly, from as little as one day. Of course you can also rent per week, month or for however long you need the equipment. We can deliver to any location you want in Europe and at any time, including evenings and weekends. Our logistics and technical staff are responsible for this service. However, we go further than merely delivering the rental equipment. Our qualified specialists ensure that it's professionally assembled, installed, and configured. Everything is extensively tested and connected to your network if required. Finally, the people who will be operating the rental equipment are given instructions on its use. We then offer standard phone support on all this equipment, 24/7. If necessary, you can even hire one of our professionals to be present on location. All arranged quickly, efficiently and with the greatest of ease.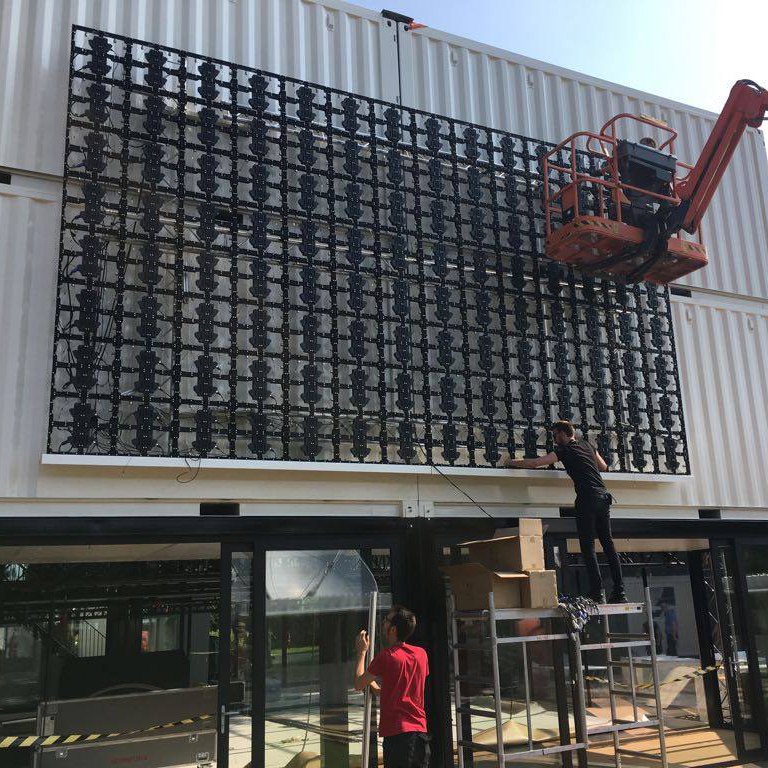 Step 4
4. Disassembly & return
For your convenience, we also uninstall the rental equipment. The equipment is disassembled immediately after the event, trade fair or congress, by our own people. It means you can go straight home after a long day, and don't have to worry about this aspect. Confidential data (only after mutual consultation!) is professionally erased, of course. TRG uses its own logistics service. This allows us to deliver quickly, be flexible, and you know where you stand. Renting has never been easier!